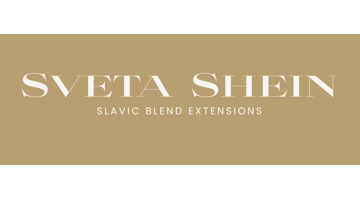 SVETA SHEIN is a premium hair extension brand that provides high-quality hair and educates Jung professionals We've been supplying hair to professional hairstylists and hair extension lovers for over 10 years. SVETA SHEIN's salon-quality extensions come in many colors, multiple lengths, and texture
SVETASHEIN a leading Manufacturer in the Hair Extension Beauty industry looks for the NEXT Brand Ambassador, a Marketing Manager with excellent communication skills to develop the English Market. Mandatory Requirements: Excellent ENGLISH language skills Russian/ Rumanian are mandatory Experience in Telemarketing Experience in Social Media Marketing - Facebook, Instagram, TikTok, Linkedin Benefits: High Base salary in MDL Commission for sales Social Package Travel to UK, USA, Canada Comfortable office in Chisinau Education in Marketing and sales methods. Your Work: Identify professional Hair Extensions specialists Present our Hair to the Professionals Manage the social media accounts: Facebook, Instagram, TikTok Telemarketing call and present our Products and online Courses. Marketing: Email Marketing, SMS, Promotions Hair Extension is the most expensive beauty service in the world that is growing rapidly worldwide, more than 13,5% of Women are using hair Extensions in different forms like wigs, Keratin Extensions, Tape-On, Pony Tail, etc. We at SVETA SHEIN not only sell Hair products globally but also educate Jung professionals to become an expert in the Hair Extensions industry. Our website:
www.svetashein.com
Our online education platform:
https://academy.svetashein.com/ro
Facebook:
https://www.facebook.com/svetashein.ro
Instagram:
https://www.instagram.com/svetashein_ro/
TikTok:
https://www.tiktok.com/@sveta.shein
Next Steps: Send your CV to martin@svetashein.com We will have a Video Conference Zoom Interview We will invite you to our office.
Вы можете отправить резюме на вакансию с сайта
joblist.md